Canada's Sunwing Airlines began flying last week after 230 days during which the holiday specialist had grounded its fleet in response to the coronavirus pandemic.
The Toronto-based airline says on 8 November that it restarted operations on 6 November with a flight from Toronto's Pearson International airport to Punta Cana in the Dominican Republic.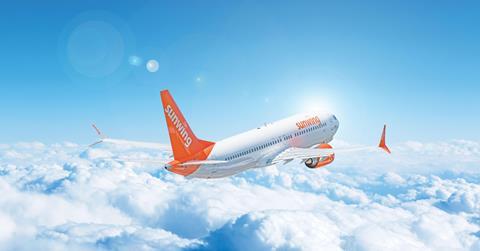 "After months of staying home and with colder weather just around the corner, many Canadians are eager to return to the tropics. We are excited to be back in the skies, helping sunseekers travel safely and responsibly," says the airline's president Mark Williams.
The airline has said that in addition to Friday and Sunday departures to Punta Cana, it will restart flights between Toronto and Cancun, Mexico on Saturdays and Sundays, and between Toronto and Montego Bay, Jamaica on Fridays and Saturdays.
The carrier suspended operations on 24 March after many of its destinations – including its home country of Canada – went into lockdown in an attempt to stop the spread of the highly-communicable coronavirus. It laid off most of its 470 pilots in early April.
The airline operates five Boeing 737-800s, and prior to the coronavirus served 35 warm-weather destinations in the USA, Caribbean and Latin America, according to Cirium fleets and schedules data. Sunwing has two Boeing 737 Max on order.