Plans are under way to launch flights this summer from Swansea airport to Exeter, restoring scheduled operations at the Welsh airport for the first time since Air Wales stopped flying from there almost two decades ago.
In a social media post, Swansea airport says schedules services will relaunch from the end of March this year with the Exeter link.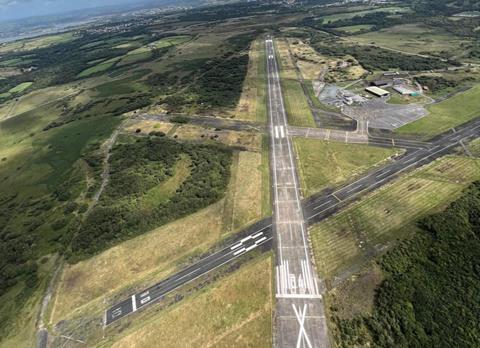 "This is the first step in a long-planned improvement plan for the airport which will see further infrastructure and services returning to the airport over the year," the south Wales airport says. It has not disclosed the airline operator or aircraft type to be used on the route.
Cirium schedules data shows the last scheduled operator from Swansea airport was Air Wales, which served destinations including Amsterdam and Dublin using ATR turboprops before pulling the routes in 2004. The Welsh regional ceased operations altogether in 2006.