Berlin's airports operator is preparing a temporary closure of the Tegel airport, and requires fresh capital to deal with the fallout of the coronavirus crisis
FBB has proposed the Tegel closure to save costs amid a sharp decline in flights. But the operator's shareholders – the states of Berlin and Brandenburg, and the German federal government – have postponed a decision until after Easter, which this year falls on 12 April.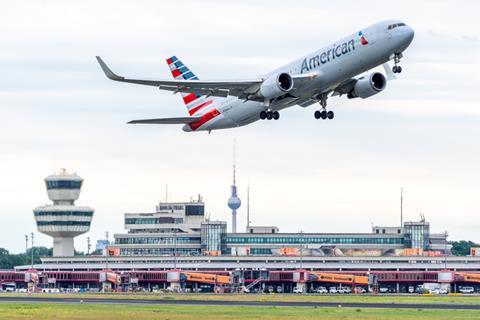 During a meeting on 30 March, the shareholders did not agree to a "more extensive request made by [FBB's] supervisory board for an immediate application" to close Tegel, the operator says.
Instead, the shareholders instructed FBB's executive team to "continue to prepare the application for exemption from the operating obligation of Tegel airport".
In 2019, Tegel's passenger number grew 10% to 24.2 million, while numbers at Schonefeld – Berlin's other airport – declined at about the same rate to 11.4 million.
Schonefeld is located on the northern side of Berlin's long-delayed Brandenburg airport – now scheduled to open on 31 October – and the two share a runway.
Supervisory board chairman Rainer Bretschneider states that flight operations in Berlin have "collapsed" and left the operator with "high costs and… hardly any income".
FBB's shareholders have assigned additional one-off payments up to €300 million ($324 million) "to cope with the substantial impact of the Covid-19 pandemic" in 2020.
On 19 March, the supervisory board had approved a separate business plan under which FBB will require €792 million of fresh capital from in the period 2021-24. Half of that funding is to come from the capital markets, says FBB.
Chief executive Engelbert Lutke Daldrup states: "The total funding that has been approved gives us a solid basis for leading the airport company out of the red once the corona crisis has been overcome and [the new airport] BER has been opened."
He says the additional funding of up to €300 million and FBB's cost-cutting effort are "important… in the current difficult situation".