September figures for Europe's biggest hub airports show passenger traffic down more than 80% on previous year levels, data for London Heathrow, Frankfurt Airport and Paris Charles de Gaulle reveals.
Heathrow, Europe's busiest airport, on 12 October disclosed its passenger numbers fell 81.5% to 1.26 million in September. Domestic and European passenger levels were down 75% and 72% respectively, and by almost 95% on the key transatlantic market.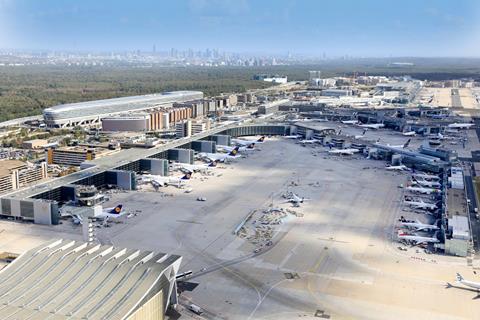 The decline on previous year passenger levels at Heathrow was in line with the reduction reported in August.
French airport operator Aeroports de Paris today disclosed passenger numbers at Europe's second biggest hub, Paris Charles de Gaulle, were down 80% at 1.35 million.
Passenger levels were down 60% at its other Paris airport Orly, which had closed totally between April and June at the height of the pandemic, in handling just over a million passengers in September.
It was a similar story at Frankfurt Airport, Europe's fourth biggest airport in 2019. Passenger numbers were down 83% in September compared with the same month in 2019 at 1.15 million. Transatlantic passengers were down 91% in September.
The airport's owner Fraport, which operates or has interests in a number of airports across the globe, reported some brighter traffic performances in September as a result of some holiday traffic. Passenger levels were 61% down across its Greek airports - which include Rhodes and Thessaloniki - down 53% at Turkish airport Antalya, 29% lower at St Petersburg and under 10% down at Chinese airport Xi'an in September.
Big hubs in Europe have been particularly hard hit by the collapse in demand for business travel, as well as hub and spoke traffic, as travel restrictions to counter the pandemic continue to stifle demand.