Eastern Airways has outlined plans to begin flights from Southampton to Nantes and Rennes in France from the end of April.
The two routes were long-standing parts of Flybe's network from Southampton, before the UK regional airline stopped serving both in September 2019. The cities were two of 13 French destinations Flybe served from the UK south coast airport in the summer of 2019, its last full season of operations before its collapse in early 2020.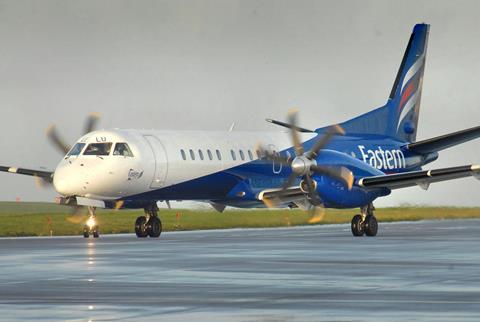 Now Humberside-based regional Eastern Airways, which was a previous Flybe franchise partner, has outlined plans to restore the Nantes and Rennes links from 29 and 30 April. It aims to serve both routes thrice-weekly.
International passenger services from the UK are currently heavily curtailed by heightened national travel restrictions aimed at countering new coronavirus strains.
Eastern Airways most recently served Rodez in France from Southampton, and has previously also offered international connections to Brussels in Belgium and Lorient in northern France from the airport.