United Airlines has added three new international routes for the summer travel season, as it banks on vacationers travelling abroad as soon as they are vaccinated and travel restrictions are lifted.
The Chicago-based carrier will begin flying the new routes to destinations in Croatia, Iceland and Greece in July, it says on 19 April.
"As countries around the world begin the process of reopening, leisure travelers are eager to take a long-awaited getaway to new international destinations," says Patrick Quayle, vice-president of international network and alliances.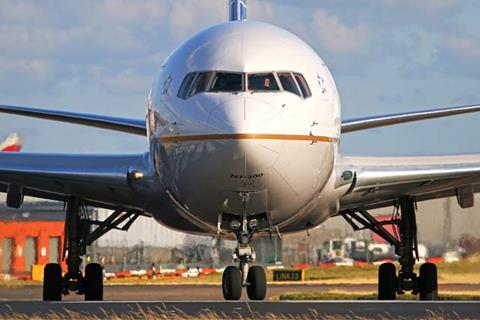 The routes include thrice-weekly Boeing 767-300ER flights from Newark Liberty International airport to Dubrovnik, Croatia, starting 8 July.
The airline will also begin a daily 787-8 flight to Athens from Washington DC's Dulles International airport on 1 July. This adds second United direct flight to the Greek capital, in addition to daily summer service from the airline's east-coast hub Newark.
The daily flight to Reykjavik, Iceland, from Chicago O'Hare International airport, will be operated on a Boeing 757-200, also from 1 July. United already operates a daily flight to Reykjavik from Newark.
The new flights are in United's schedule through 3 October.
Aviation industry experts see domestic leisure travel returning to 2019 levels later this year, but international travel will likely take more time to rebound.
Travel restrictions designed to mitigate the spread of the highly-contagious coronavirus remain effective in numerous countries, hindering the ability of US citizens to travel internationally.
Airlines are hoping the rules will be relaxed or lifted ahead of summer.
United will report its first-quarter earning on 20 April.