United Airlines has added 400 daily domestic and international flights to its schedule in anticipation of a run on air travel during the summer vacation season following the coronavirus pandemic-driven downturn.
The Chicago-based carrier says on 17 May that in July it will increase service to reopened European destinations, and fly 80% of its domestic US schedule, compared to the same month in 2019.
The airline's bookings are up 214% year-on-year.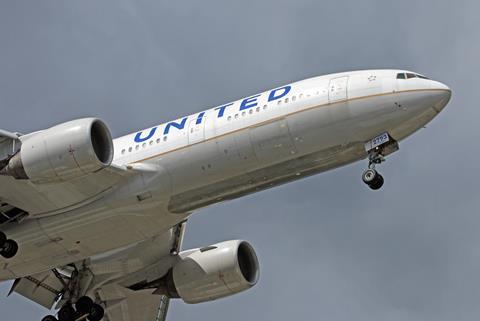 "This July we're taking a big step toward flying at pre-pandemic levels for our domestic network," says Ankit Gupta, the airline's vice-president of domestic network planning and scheduling. "By adjusting our bank structures at two key hub airports, we're able to offer our customers easy connections to destinations across the US, so they can start their vacations at times convenient for them."
The carrier is adding flights to destinations known for outdoor recreational opportunities. New routes will serve Bozeman (Montana), Orange County (California), Raleigh (North Carolina) and Yellowstone/Cody, (Wyoming).
Internationally, demand to Croatia and Greece is high, the airline says. United therefore will more forward by one week, to 1 July, the launch of flights to Dubrovnik. It also will add another weekly flight to Dubrovnik, for four weekly flights, and plans to deploy larger aircraft to Athens.
"We continue to make creative adjustments to match our service with customer trends," says Patrick Quayle, vice-president of international network and alliances at United.
In addition, United will add more flights to Frankfurt, and plans to reinstate flights to Spain and Portugal, subject to those countries opening borders to vaccinated travellers, the airline says.