In an effort to capture more of the leisure travel market while keeping its fleet active, United Airlines will extend its offering of point-to-point connections between the Northeast and Midwest USA to Florida beyond the winter holiday season.
The Chicago-based carrier, which announced the new routes in August, says on 23 October that it will extend the nonstop flights through the end of the traditional US spring break, a period when many winter-weary northerners are looking for a sunny beach escape.
The routes are set to begin in November and December, and will now end in early- to mid-April.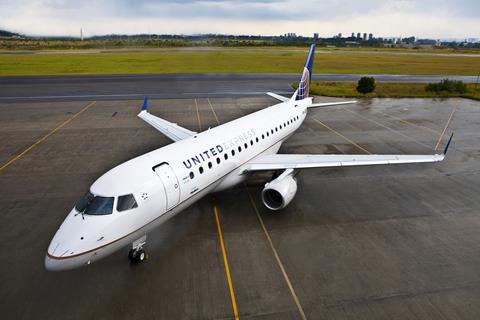 "Extending our Florida point-to-point schedule reflects our proactive and demand-driven approach to offer more opportunities for customers to get to popular warm-weather destinations," says United's vice-president of domestic planning and scheduling Ankit Gupta.
"The extended schedules have been designed with customers in mind and are aligned with holiday and spring break periods in Boston, Cleveland, Columbus, Indianapolis, Milwaukee, New York and Pittsburgh," he adds.
By December, the airline will offer 29 daily departures from the seven cities to the Florida destinations Fort Lauderdale, Fort Myers, Orlando, West Palm Beach and Tampa.
Analysts have predicted that the leisure segment, namely people who have been cooped up at home after shelter-in-place orders kept them from travelling earlier this year, will show a significant amount of pent-up demand in the coming months.
With the routes, United is directly taking on low-cost carriers like New York-based JetBlue Airways and Miramar, Florida-headquartered Spirit Airlines, which are traditionally strong in bringing winter-weary northern vacationers to southern sun destinations during colder months.
In this way the mainline carrier is trying to remain competitive and flexible to attract a larger leisure travel base, as the all-important corporate travel sector remains depressed while the coronavirus crisis moves into its eighth month.
Yet, uncertainties about the trend of the coronavirus and its broader impact on the travel industry remain. Potential passengers currently face a patchwork of travel restrictions, even within the United States, popular attractions that remain shuttered, and curtailed or cancelled activities, making planning difficult as long as the pandemic rages on.
Last week, United reported a $1.8 billion loss for the third quarter as it began to restructure its operations to reflect lower demand. The carrier furloughed about 13,000 employees at the beginning of October, the day after federal government financial aid for airlines expired.