United Airlines has suspended several flights between the USA and India due to the ongoing crisis in eastern Europe.
"We continue to evaluate and adjust our schedule in response to the evolving situation in Ukraine," the Chicago-headquartered airline says on 7 March. "We've temporarily suspended service between San Francisco and Delhi and between Newark and Mumbai, and our current plan is to continue flying between Chicago and Newark to Delhi."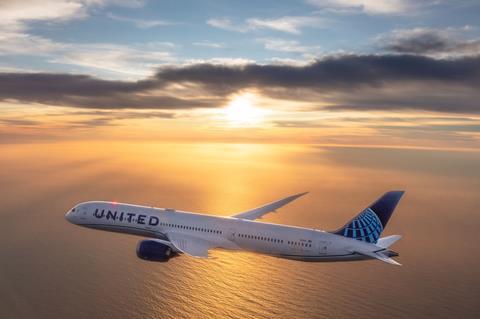 According to Cirium networks data, United is one of two carriers with scheduled flights from Newark and San Francisco in the USA to India. Air India is the other.
American Airlines operates a daily connection between its hub at New York's John F Kennedy International airport and Delhi. American did not immediately respond to a request for comment on whether those flights are affected.
US airlines have cut service to numerous destinations in recent days due to airspace restrictions after Russia invaded Ukraine at the end of February. The airspace closures have led to circuitous routes as Russian overflights are no longer possible, making some routes now unstustainable and costly.