US floatplane operator Tailwind Air is expanding this summer with seasonal flights from Boston Harbor to Provincetown on Cape Cod.
The New York-based airline will operate the route to Provincetown, a summer tourist hot spot, between 25 May and 6 September, it says on 29 April.
Tailwind will compete between Boston and Provincetown with Cape Air, which flies multiple times daily from Boston Logan International airport to Provincetown Municipal airport
Tailwind has operated charter flights for years and launched scheduled flights in 2021 using three amphibious Cessna Grand Caravan EX turboprops.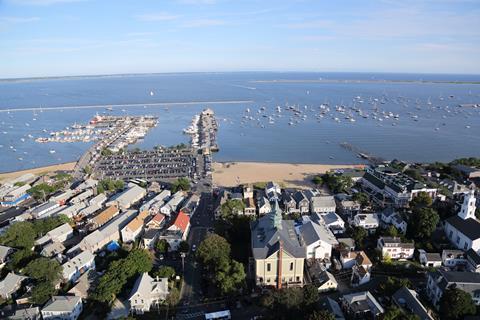 Initial routes included Boston Harbor to New York's Skyport seaplane terminal on the East River.
The carrier also flies to Bridgeport (Connecticut), Plymouth (Massachusetts), and East Hampton, Montauk, Sag Harbor and Shelter Island (on Long Island).
Tailwind will offer service from New York to Provincetown via a connection in Boston, the airline says.
In October 2021, Tailwind Air vice-president of sales and business development Peter Manice told FlightGlobal the carrier expected to acquire up to three more seaplanes in 2022, and to operate as many as 15 within four years.
He said Tailwind envisioned adding flights from New York's East River to places like Baltimore, Hartford, Portland (Maine) and Providence (Rhode Island).