Multinational infrastructure firm Vinci expects its airports business to reach break-even on a net basis in 2022, if the public health situation continues to improve.
The company – which has 53 airports across 12 countries in its portfolio – says passenger numbers will recover to "around 60%" of 2019 levels this year "unless the public health situation worsens again" – an uptick from the 54% of 2019 levels achieved in the fourth quarter of 2021.
"The base-case scenario is that [our airports] will recover to around 60% of their 2019 level [in 2022], which would enable Vinci Airports' net income to be close to break even," it said while outlining its full-year 2021 results on 4 February.
Vinci highlights the disparity in performance among the airports in its portfolio during 2021, which ultimately saw passenger numbers end the year down 46% on 2019 in the fourth quarter.
London Gatwick airport, for example, weighed on the overall figures, with fourth-quarter passengers down 70% on 2019 levels at 3.1 million, while the business's three Japanese airports – including Kansai International – saw numbers down 66% at 4.3 million.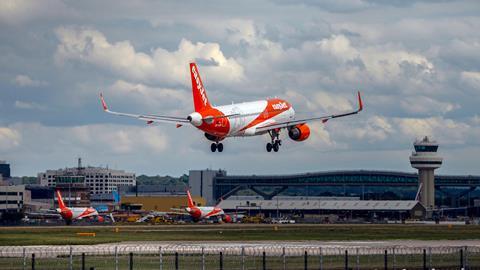 Better figures were seen in Portugal – where Vinci's interests include Porto airport – with fourth-quarter traffic down 27% at 9.6 million; in Vinci's home country of France – covering interests including Lyon's two airports and Nantes Atlantique – where passengers were down 37% at 2.9 million; and at Chile's Santiago airport, where numbers were down 32% at 4.0 million.
Among Vinci's other airport interests are Orlando-Sanford in the USA and Salvador International in Brazil.
In financial terms, Vinci Airports recorded full-year 2021 revenue of €1.18 billion ($1.35 billion) – an increase from €990 million in 2020 but down on the €2.63 billion recorded in 2019.
Airports was the only Vinci business unit to record an operating loss in 2021, of €206 million. That marked an improvement from the €369 million loss in 2020, which followed a €1.02 billion operating profit in 2019.