Virgin Atlantic will launch flights to Barbados and Orlando from Edinburgh as part of wider capacity growth to the region.
The UK carrier says it will operate twice-weekly flights from Edinburgh to Barbados from 5 December. Virgin Atlantic says the route represents its first international flights from the Scottish capital in the carrier's 37-year history and will be Scotland's only direct service to the Caribbean.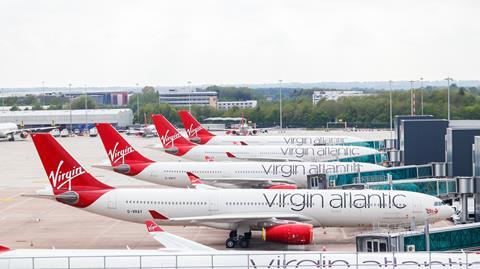 Twice-weekly flights from Edinburgh to Orlando are scheduled to begin in April 2022. The two routes will be operated with Airbus A330s.
A new thrice-weekly seasonal service from Manchester to Montego Bay in Jamaica will commence on 6 November, using A330s too.
From London Heathrow, Virgin Atlantic will start twice-weekly flights to the Bahamas with on 20 November, and thrice-weekly services to St Lucia on 18 December. The two routes will be operated with Boeing 787-9s and A330s, respectively.
Frequencies will be increased on existing routes to Barbados and Jamaica from Heathrow, and to Barbados from Manchester.
In addition to its Caribbean expansion, Virgin Atlantic says it will increase capacity on routes to Mumbai and Hong Kong in August and September, respectively.