IAG's Spanish low-cost carrier Vueling is set to pick up slots at Paris Orly airport being released by Air France as a condition of the European Commission's approval of French financial support to the latter.
Air France is releasing 18 daily slots at Paris Orly as one of the conditions for the Commission's approval of a French government €4 billion ($4.7 billion) bailout to the airline.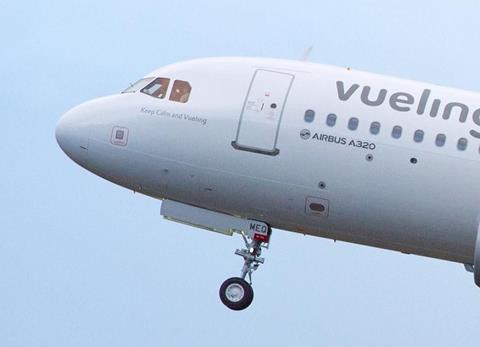 The Commission has now ranked Vueling first on the list of carriers that applied for the slots, leaving it free to start operating new routes from the French airport from November.
The Commission's executive vice-president in charge of competition policy Margrethe Vestager says: "Following an open procedure, Vueling will obtain 18 of the daily take-off and landing slots at Paris Orly airport, currently held by Air France. This will enable Vueling to expand its activities at this highly congested airport, helping to ensure fair prices and increased choice for European consumers.
"The significant capital support to Air France enabled the airline face financial difficulties resulting from the coronavirus outbreak, without unduly distorting competition."
In making its assessment, the Commission says it gave priority to carriers already operating a base at Orly, and further ranked proposals based on the level of capacity and connectivity the carriers would achieve using the slots made available by Air France.
Vueling has operated a base at Orly since 2016. Cirium schedules data show the Spanish carrier is the number three carrier at Orly by seat count, behind AIr France and its sister carrier Transavia France.