WestJet will introduce seasonal service to Amsterdam, and resume service to London's Gatwick airport as the global pandemic wanes and Canada looks set to ease travel restrictions.
The Calgary-headquartered airline says on 14 June it will launch twice-weekly flights from Calgary to Amsterdam beginning on 5 August, increasing to thrice-weekly in September. The flights will run until 1 November.
Also from July, the airline will resume flights from Calgary and Toronto to London's Gatwick airport, two-times and three-times weekly, respectively.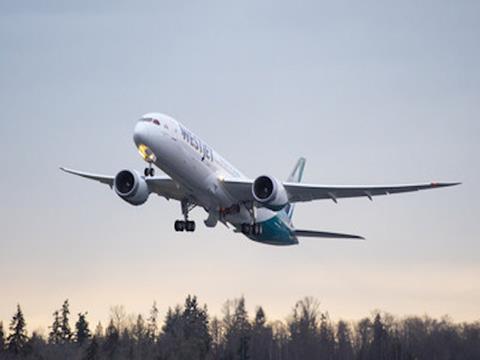 All of the flights between Canada and Europe will be operated on the airline's Boeing 787 Dreamliners.
"We are committed to putting international investments in place, as leaders of the travel and tourism industry, to support a safe restart to international travel and further Canada's economic recovery," says WestJet's chief commercial officer John Weatherill.
Last week, WestJet said it would increase winter flying between Calgary, Edmonton and Vancouver to various destinations in Hawaii beginning in November. The carrier plans to operate 57 weekly round-trip flights on 10 nonstop routes between Canada and the Pacific archipelago. That represents an increase of 25% from 2019, the airline said.
WestJet and its Canadian passenger airline peers have been struggling under government travel restrictions, which still include a mandatory quarantine – three days of which must be spent in a government-authorised facility - for all arriving international air passengers.
The Canada-US border has been effectively sealed for non-essential travel since 21 March 2020, with no indication when it will re-open.
But in the past weeks, the government of prime minister Justin Trudeau has signalled it is considering easing restrictions after a health board deemed them ineffective and costly. After a slow start, Canada's vaccination campaign has ramped up, and Canadians are eager to travel again, the airlines say.
The carriers have repeatedly complained they have been kept in the dark about the government's re-opening plans.