Wizz Air's chief executive Jozsef Varadi has condemned the waiving of airport slot-allocation rules as a "complete nonsense" which protects "inefficient, incapable airlines" and prevents the central European budget carrier from establishing new operations.
Earlier this month, the European Commission agreed to extend a waiver of the 80:20 use-it-or-lose-it' slot-allocation rule – which had been granted earlier this year to protect airlines' slots when air transport came to a near-standstill amid the Covid-19 pandemic – for roughly 100 slot-constrained airports across the region.
Similar slot-allocation rules have been waived by authorities in North America.
Varadi argues that Wizz has been prevented by the slot waiver from fully pursuing its expansion plan at London Gatwick, for example.
In August, Wizz announced its intention to base a single Airbus A321 at the UK airport to serve Mediterranean destinations from October. But Varadi said during the virtual Aviation Festival that the carrier would base 20 aircraft at Gatwick if slots were available.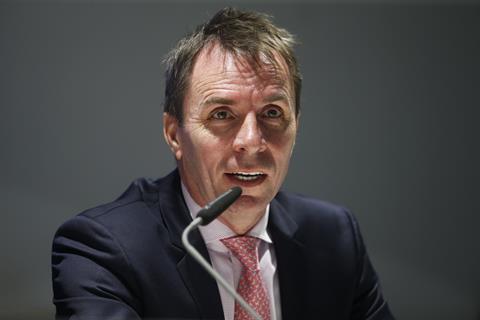 He argues the slot-waiver mechanism limits Gatwick's operation to less than 20% of its capacity and "as a result of that, thousands of people are fired by airlines, the airport [and] service industry".
Wizz, he says, "wants to put 20 aircraft into London Gatwick, creating jobs and doing something good for the economy, and we are prohibited from doing it because of the slot-waiver issue.
"This is defeating the economic interest of the government and taxpayers. I think its frauding the voters, it's frauding the taxpayers."
Instead, airports should give Wizz access to slots "free of charge", he suggests.
The budget carrier would consider acquiring slots from other airlines to facilitate growth, he indicates: "We will be looking at other ways [of gaining slots]."
But at slot-constrained airports, he says, "nothing is happening, everything is blocked… Really the system is preserving the inefficient, incapable airlines and defeats the economic interest of the country."