Bombardier says it has received a firm order for 10 of its super-midsize Challenger 350 business jets, one of the largest orders of the year.
The Montreal-based airframer says on 23 December that the transaction is valued at $267 million. It did not name the customer.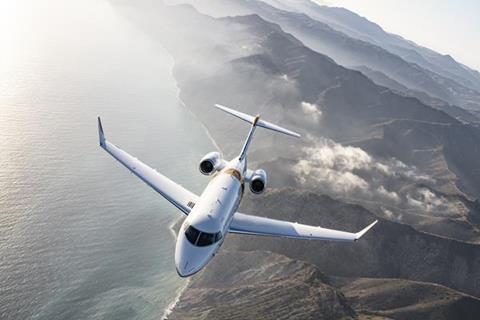 "This order highlights the tremendous value customers place on the unmatched capabilities of our aircraft," says the company's chief executive Eric Martel. "Bombardier's newly refreshed portfolio and growing service network position the company well to respond to growing interest in private aviation and the enhanced safety it provides."
The Montreal-baesed airframer launched the 10-passenger 350 in 2013 at the EBACE trade show in Geneva, pitching the jet as a competitor to the Falcon 2000S, Gulfstream G280 and Textron Aviation Cessna Citation Latitude.
It has offered numerous upgrades including, most recently, faster in-flight wifi and cabin updates.