In October, Boeing lost another 12 orders for the 737 and received no new commitments for any commercial aircraft type, while deliveries inched up to 13 jets.
The company's October orders and deliveries figures come amid travel restrictions and sharply reduced demand for new jets.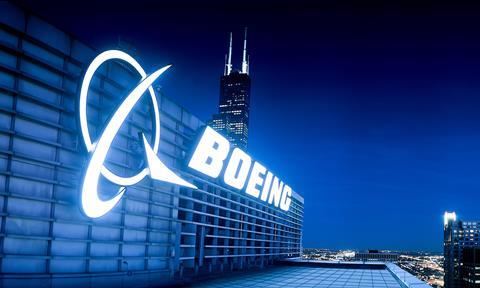 The 12 737 cancellations last month included four aircraft axed by Chinese lessor CDB Aviation, one by Czech carrier Smartwings, three by Oman Air, and four culled by unidentified customers.
In addition, Boeing removed a further 25 737 aircraft from its backlog in October to comply with so-called "ASC 606" accounting standards. Although the company retains contracts for those jets it has less confidence the sales will close.
In the 10 months to the end of October, Boeing has lost 1,043 737s from its backlog: 448 customer cancellations and 595 axed due to the accounting regulations.
The company has said that cancellations will ease pent-up delivery pressure and give it more "flexibility" to manage its backlog and shipment schedule.
The Federal Aviation Administration is in the final days of reviewing Boeing's modifications to the 737, prior to certificating the jet.
In October, Boeing delivered 13 aircraft, up from 11 in September. The latest changes bring Boeing's backlog to 4,275 jets: 3,365 737s, 10 747s, 80 767s, 349 777s and 471 787s.
Boeing's October deliveries
Type
Number
Customers
P-8 (737)
1
747-8F
1
UPS
767F
2
UPS
KC-46 (767)
1
777F
3
China Cargo Airlines (2), DHL (1)
777-300ER
1
Novus Aviation
787-8
1
American Airlines
787-9
1
AeroCap
787-10
2
Saudi Arabian Airlines, Etihad Airways
Total
13
Source: Boeing