GKN Aerospace confirms it has expanded its agreement with business jet maker Gulfstream to include the manufacture of aerostructures and other components for the US airframer's in-development G400 and G800 aircraft.
UK-headquartered GKN has supplied Gulfstream since 1993, producing components found on several of the Savannah company's models.
But the aerostructures specialist has now secured agreements to produce the G800's empennage, fuselage panels and floorboards, it announced on 11 January. Additionally, GKN will manufacture rudders and wing skins for the G400. The majority of the components will be made from thermoplastic, save for the metallic wing skins.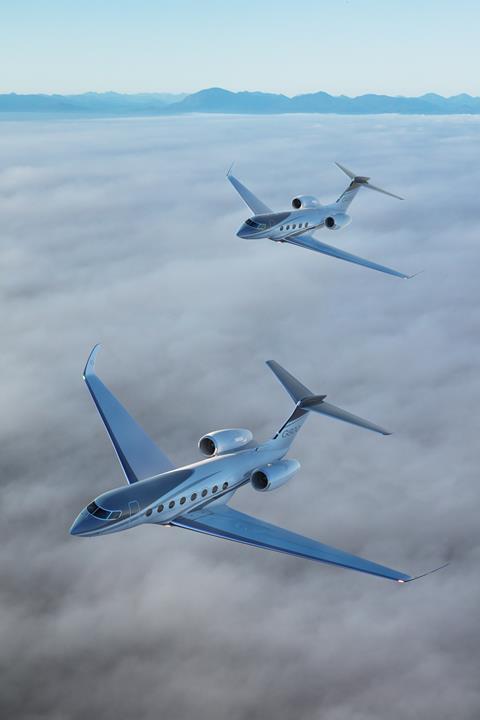 Gulfstream revealed its G400 and G800 development programmes in October 2021, with plans to begin delivering the large-cabin G800 in 2023 and the super-midsize G400 in 2025.
"A team of experts from GKN Aerospace has joined the Gulfstream engineering team in the design process," GKN says. It will produce the components at facilities in the Dutch cities of Papendrecht and Hoogeveen, Chihuahua in Mexico and US city Wellington in Kansas.
GKN already produces empennages, fuselage panels and floorboards for the G650 and G700, and rudders and wing skins for the G500 and G600, it says.
Gulfstream advertises the twin Rolls-Royce Pearl 700-powered G800 as a 19-passenger jet that will have 8,000nm (14,816km) of range. The G400, powered by twin Pratt & Whitney Canada PW812As, will carry up to 12 passengers and have 4,200nm of range.