The Australian Transport Safety Bureau (ATSB) has opened an investigation into a separation incident involving a Qantas Boeing 737-800 and a Jetstar Airbus A320.
The incident occured on 5 April just after midnight near Darwin airport, the agency says.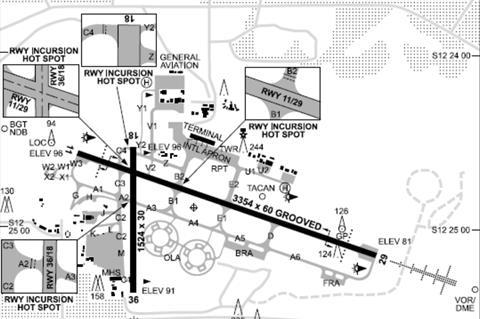 The Qantas aircraft (VH-VXH, MSN33478) was departing Darwin as flight QF839 to Melbourne, while the Jetstar narrowbody (VH-VGV, MSN4229) was on approach to the airport as flight JQ672 from Sydney.
The 737 was departing from the airport's Runway 11, while the A320 was inbound on the reciprocal Runway 29. Darwin airport has two runways, a longer 11/29 and 18/36.
The ATSB also notes that the air traffic control tower was closed, and that the airport was operating on Traffic Information Broadcasts by Aircraft procedures.
It did not state how far into departure the 737 was, or how close the two aircraft were, though flight tracking data shows the 737 turning left to take a longer route towards the east, before turning to the south.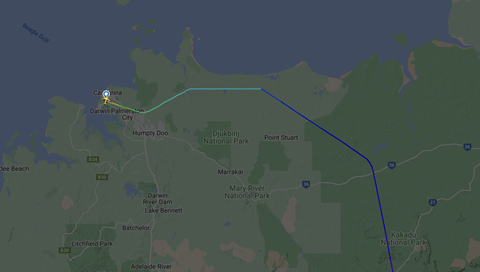 "As part of the investigation, the ATSB will examine the available evidence to determine the extent of coordination between the two aircraft and the actions of the air traffic controller of the overlying airspace, through interviewing involved parties, examining recorded data, reviewing relevant procedures and collecting other evidence as required," the ATSB says.
According to Cirium fleets data, Qantas took delivery of VH-VXH in 2002, and operated it until 2020 where it was briefly parked due the coronavirus pandemic. As for VH-VGV, it was delivered to Jetstar in 2010.
The latest incident comes about a month after the agency released its findings into a 2022 loss of separation incident in Sydney. That incident involved a 787-9 operated by British Airways and an A330-200 operated by Qantas.
It has prompted Airservices Australia – the government agency that manages the airspace – to redesign a standard instrument departure out of Sydney.