Australian investigators are probing a long landing involving a Virgin Australia Boeing 737-800 at Gold Coast airport.
The Australian Transport Safety Bureau (ATSB) says the incident occurred at around 18:39 local time on 24 January. The aircraft (VH-YQM, MSN41009) had flown from Sydney and was landing on Gold Coast airport's runway 32 in poor weather conditions.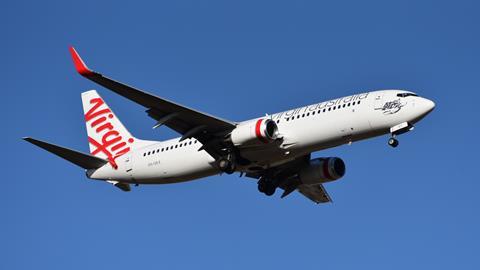 An ATSB statement notes the flight crew were unable to see the touchdown markers on the runway.
"The aircraft was subsequently landed beyond the touchdown zone," adds the agency, which has classified the incident as serious. There were no injuries reported, and the aircraft was not damaged. It is unclear how many passengers and crew were on board the aircraft.
It is understood that Virgin Australia had investigated the incident first. In April, the carrier handed the ATSB its own safety report, which provided additional information and led the ATSB to probe the incident.
The agency is in the process of collecting evidence and expects to wrap up investigations by the end of the year.
According to Cirium fleets data, the aircraft was delivered to Virgin Australia in May 2013, and is owned and managed by lessor AerCap.