Canada will drop all Covid-19-related travel restrictions on 1 October, more than two-and-a-half years since the beginning of the global pandemic.
The government said on 26 September it is ditching mask mandates in public transportation and eliminating vaccination, pre-arrival testing and quarantine requirements for inbound travellers. It will also no longer require travellers register via the "ArriveCAN" app.
"The removal of border measures has been facilitated by a number of factors, including modelling that indicates that Canada has largely passed the peak of the Omicron BA.4- and BA.5-fuelled wave," the government says. It also cites "high vaccination rates, lower hospitalisation and death rates" and availability of Covid-19 treatments and rapid tests.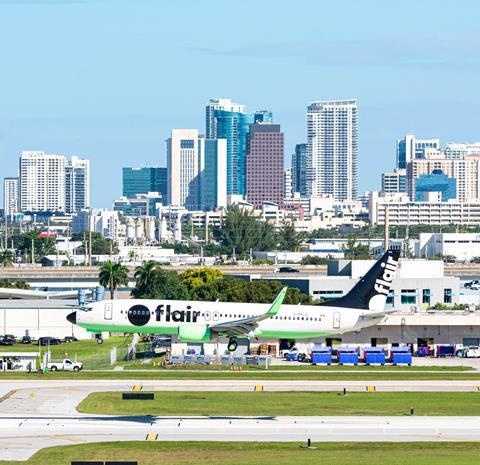 "We've always maintained the measures at border and planes and trains and boats were temporary and we would adjust as the situation changes," Canada's minister of transport Omar Alghabra says.
"We have reached the point where we can safely lift the sanitary measures at the border," adds health minister Jean-Yves Duclos.
Airlines had been lobbying the government to drop the mandates.
WestJet chief executive Alexis von Hoensbroech expresses relief at the "long-awaited removal of all remaining measures".
"Today's announcement aligns with the travel policies of other major nations… and recognises that air travel is no less safe than any other consumer activity," von Hoensbroech adds.
Airports say lifting restrictions will make travel better and ease pressure facing industry employees.
"After more than two years operating under a very complex series of changing regulations, today's announcement is very welcome news for the travelling public, our community and workers across the aviation sector," says Tamara Vrooman, chief executive at Vancouver Airport Authority.
Dozens of countries, including many European nations, already lifted pandemic restrictions. Holdouts such as Australia, Germany and New Zealand recently indicated they will soon drop mask requirements for air travel.
Canadian domestic and inbound international travellers had been required to fill out travel and health information via the ArriveCAN app, which requires proof of vaccination and asks a host of pandemic-related questions, including regarding quarantine plans in the event of a positive Covid-19 test.
Airlines criticised the app as onerous, as it assumes all air travellers have a smartphone or internet access. It has also been faulted for delays at Canadian airports in recent months.