Canada will end its pre-entry coronavirus testing requirement for inbound international travellers who are fully vaccinated against Covid-19.
The government of Canada says on 17 March that it will drop the measure by the end of the month. It is the latest move in the government's successive relaxation of restrictions designed to mitigate the spread of the highly-contagious virus.
"We are now entering into a transition phase of this pandemic," Jean-Yves Duclos, the country's minister of health, says on 17 March.
"Effective April 1st, fully vaccinated travellers will no longer be required to complete a pre-entry test for travel to Canada. Fully vaccinated travellers may still continue to undergo random testing upon entry to Canada but they are no longer required to quarantine while they are awaiting their results," he adds.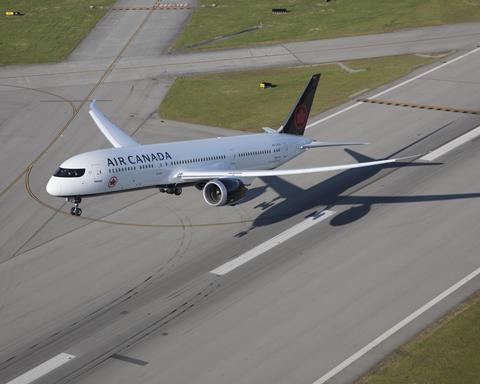 "Today's announcement is encouraging, but let us remember that all measures are subject to review," Duclos says. "We will continue to adjust them as the epidemiological situation here in Canada and abroad evolves."
The move comes amid pressure from the country's tourism and aviation industry to scrap as many barriers to travel as possible ahead of what promises to be a busy summer travel season, following two years of strict federal and provincial rules that made travel difficult and cumbersome.
Air Canada, the country's biggest carrier, calls the move "excellent news".
"People are eager to travel and reconnect with their loved ones, and the end of pre-departure testing will provide travellers with more certainty, allowing them to plan their next trip with more confidence and without the worry of incurring additional costs," says David Rheault, the airline's vice-president of government and community relations.
Air Canada adds that its recovery remains "strong and well underway" as it restores both domestic and international routes.
Earlier in the day, IATA said half of the world's top 50 air travel markets are now open to vaccinated international travellers without Covid-19 quarantine or testing requirements, amid increasing momentum towards the relaxation of border controls. The airline association says border re-openings accelerated in recent weeks but that the Asia-Pacific region continues to lag progress elsewhere.
US authorities still require fully vaccinated travellers to present negative tests before boarding US-bound flights.