Canadian airlines Sunwing Airlines and WestJet cancelled flights to the western Mexican city of Mazatlan after civil unrest caused that city to close its airport.
The cancellations come after the Canadian government issued a travel warning for the region on 6 January.
"There is widespread violence and security operations in Sinaloa State, particularly in Culiacan, Mazatlan, Los Mochis and Guasave since the arrest, on January 5, 2023, of a cartel leader," the Canadian government writes on its website.
"There are burning cars, exchanges of fire and threat to essential infrastructure, including airports. The Culiacan and Mazatlan airports are closed and all flights are suspended at Los Mochis airport until further notice."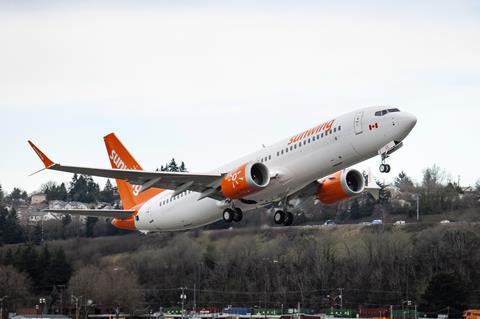 Vacation specialist Sunwing said it was cancelling its flights "out of an abundance of caution". The carrier operates weekly flights from Winnipeg, Calgary, Edmonton, Kelowna and Vancouver each.
Calgary-based WestJet also had one round-trip flight scheduled to Mazatlan, from Vancouver.
"We are monitoring the civil unrest in Sinaloa State closely and out of an abundance of caution for the safety of our guests and crews have proactively cancelled operations to and from Mazatlan International Airport today, January 6, 2023," WestJet says.
The US State Department has had a standing travel warning in place for Sinaloa state since at least October 2022.
"The US Consulate Hermosillo received reports of gunfire, roadblocks, and fires throughout the cities of Culiacan, Los Mochis, and Guasave," a 5 January note on the State Department website reads. "Sinaloa Governor Ruben Rocha has called for the public to shelter in place. US citizens throughout Sinaloa should remain alert for potential violence throughout the state."
US carriers that serve Culiacan and Mazatlan include American Airlines, Sun Country Airlines, Alaska Airlines and United Airlines. All four airlines have put travel waivers in place allowing customers to cancel and rebook their tickets without penalty.
American, which operates twice-weekly service to Culiacan from Phoenix, and daily flights from Dallas and Phoenix to Mazatlan, as well as one weekly flight to Mazatlan from Los Angeles, says that it has suspended its operations to Mazatlan and Culiacan through 7 January "as a result of the airport closures".
"The safety of our customers and team members is our top priority, and we will continue to monitor the situation and make any additional changes to our operation as necessary," the Fort Worth-based carrier says.
United says it has cancelled its flight to Mazatlan from Houston on 7 January.
None of the other airlines immediately responded to requests for comment.
On 5 January, an Aeromexico Embraer E190 was hit by stray gunfire as it was attempting to take off from Culiacan International airport. No crew or passengers were injured, the airline said.