The Federal Aviation Administration has banned airlines from Pakistan from flying to US airports due to safety concerns.
The US regulatory body says on 15 July that country does not comply with safety standards set forth by the International Civil Aviation Organization (ICAO). As a result, Pakistan has been downgraded to a "Category 2" rating, from its former "Category 1" rating.
"Air carriers from countries with Category 2 ratings are not allowed to initiate new service to the United States, are restricted to current levels of existing service to the United States, and are not permitted to carry the code of U.S. carriers on any flights," the FAA says.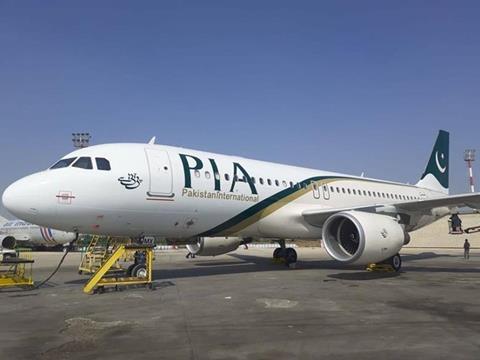 Earlier this month, the country's flag carrier Pakistan International Airlines was blacklisted from European Union destinations for a six-month period by European safety regulators. The prohibition began on 1 July and will last until the end of the year.
Safety concerns about the Pakistani airline have escalated in the past several months following the fatal crash of an Airbus A320 at Karachi on 22 May which led to a public admission over pilot licensing irregularities.
The country's civil aviation authority revealed in June that more than 260 of 860 pilot licences issued by Pakistani regulators, for pilots across a number of Pakistani operators, were "fraudulent".
Currently, no airlines offer direct non-stop scheduled commercial service between Pakistan and the USA. PIA had intended to launch service to New York from capital city Islamabad beginning in May, but those plans were shelved as the coronavirus pandemic took hold.
According to Cirium networks data, the airline does operate twice weekly flights each between Lahore and Karachi to Toronto, Canada, and once-weekly flights between Toronto and Islamabad. These are the only flights that connect Pakistan to North America at this time.