The Federal Aviation Administration has proposed an $81,950 fine against an airline passenger who allegedly disrupted a flight last year.
The US regulator says on 8 April that that was the highest ever penalty imposed under its "zero tolerance" policy for what it calls "unruly behaviour".
"If you are on an airplane, don't be a jerk and don't endanger the flight crews and fellow passengers. If you do, you will be fined by the FAA," US transportation secretary Pete Buttigieg says.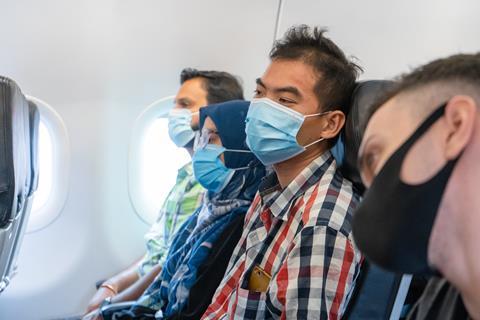 The fine was levied on a passenger who was travelling from Dallas-Fort Worth to Charlotte (North Carolina) on 7 July 2021. The FAA says the passenger "threatened to hurt the flight attendant that offered help to the passenger after she fell into the aisle".
"The passenger then pushed the flight attendant aside and tried to open the cabin door. Two flight attendants tried to restrain the passenger, but she repeatedly hit one of the flight attendants on the head," the FAA says. "After the passenger was restrained in flex cuffs, she spit at, head butted, bit and tried to kick the crew and other passengers."
The passenger was arrested after the aircraft landed in Charlotte.
The FAA also proposed a $77,272 fine against a Delta Air Lines customer travelling from Las Vegas to Atlanta on 16 July 2021.
That passenger "attempted to hug and kiss the passenger seated next to her; walked to the front of the aircraft to try to exit during flight; refused to return to her seat; and bit another passenger multiple times".
The two proposed fines are the "largest-ever fines… against two passengers for alleged unruly behaviour", the FAA says.
The FAA says it has levied approximately $2 million in fines since the government's "zero-tolerance" order, aimed at deterring belligerent behaviour onboard aircraft, took effect in early 2021. Such behaviour includes assaulting, threatening, intimidating or interfering with airline crew members.
As of 4 April, the aviation regulator says it has received 7,062 reports of unruly passengers as a result of the order, 4,997 of which were related to customers refusing to wear face coverings. The FAA has launched 1,422 investigations and 509 enforcement actions, it adds.
A national mask mandate on board aircraft has been in place since January 2021, in order to mitigate the spread of Covid-19. After having been extended several times, it is due to expire next week.