Israel Aerospace Industries (IAI) has detected an "apparent irregularity" in some of its converted Boeing 737 freighters, but expects these to return to service soon.
IAI tells Cirium that its representatives met with the safety committee of the Civil Aviation Authority of Israel (CAAI), which accepted its suggestions for an interim solution.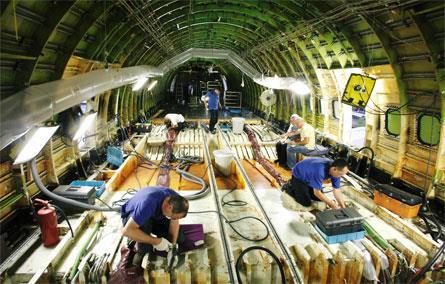 It adds that CAAI intends to issue an airworthiness directive today, allowing the affected aircraft to be operated safely.
Qantas is among the operators affected, and it recently took four 737-300 freighters out of service. Cirium fleets data indicate that these are likely to be MSNs 23478, 23486, 23488, and 23490, operated by Express Freighters Australia.
The irregularity pertains to a cargo door installed during conversion from a passenger jet to a freighter. This is a rigid barrier that serves as an additional safety feature to separate the cockpit from the cargo and is not critical to flight safety.
"The rigid barrier does not affect flight under normal conditions," IAI says.
"To the best of IAI's knowledge, there has never been a flight incident in connection with the rigid barrier on these 737 aircraft. As always, safety remains IAI's primary concern."
In an earlier statement, IAI advised operators of the converted freighters, of which 47 were delivered, not to operate them until CAAI has concluded its review.