A De Havilland Canada DHC-2 Beaver operated by Southeast Aviation has crashed in Alaska, killing all passengers.
The crash of the floatplane occurred near the town of Ketchican on 5 August, according to the US Coast Guard.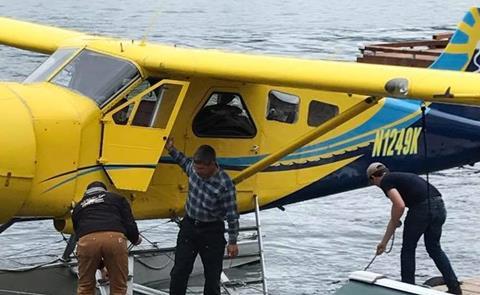 "An Emergency Position Indicating Radio Beacon registered to a de Havilland Beaver aircraft was activated near the Misty Fjords area at 11:20am A Temsco Helicopter reported sighting wreckage on a ridgeline in the search area."
The Coast Guard understands that there was one pilot and five passengers aboard the aircraft.
A Sikorsky MH-60 Jayhawk from Coast Guard Air Station Sitka was dispatched, locating the wreckage at 2:37pm. Two rescue swimmers were lowered and found no survivors.
According to Cirium fleets data, Southeast Aviation has two DHC-2s, of which only one (N1249K) is in service.
Flightradar24 shows that on 5 May at 09:18 N1249K conducted a south-easterly water take-off near Pennock Island, which lies to the south of Ketchikan. The aircraft turned due east over Annette Island, before turning onto a north-easterly heading, with its flightpath intersecting the terrain of Revillagigedo Island at 09:47.
According to the Coast Guard, weather conditions at the scene of the crash were mild, with visibility of two miles, 8mph winds, and a ceiling of 900ft with mist and light rain.
According to its Facebook page, Southeast Aviation provides sightseeing tours to Ketchikan and Misty Fjords National Monument, as well as charter services to outlying communities.
The build year of N129K (MSN 1594) is listed as 1965, with the aircraft owned by Snow Mountain Enterprises. The aircraft's powerplant is a Pratt & Whitney R-985 Wasp Junior piston engine.