The US government has extended an entry ban preventing travellers from Europe's Schengen Area, the United Kingdom, Ireland and Brazil from entering the country in a further attempt to slow the spread of the highly contagious coronavirus.
The Schengen Area comprises 26 countries that allow travel across open borders. These include European Union members as well as non-members like Switzerland, Iceland and Liechtenstein.
South Africa has also been added to the list of countries from which passengers will be prevented from entering the United States.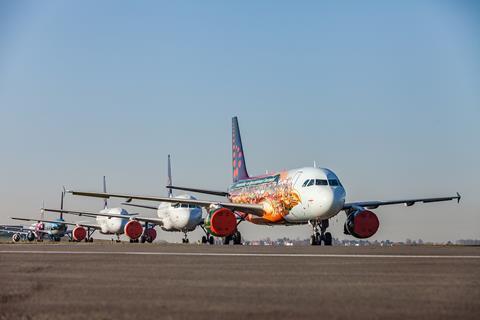 The entry ban is part of an order signed by US President Joe Biden on 25 January and published on the White House website. It will be reviewed in 30 days.
US citizens and permanent residents as well as their families are excepted from the restriction.
"With the pandemic worsening and more contagious variants spreading, this isn't the time to be lifting restrictions on international travel," says White House spokesperson Jen Psaki. She added that the government's response is "science-driven".
The previous administration had said on 18 January, two days before President Donald Trump left office, that it would ease the ban beginning a week later – concurrently with the introduction of a new testing mandate for all international arrivals.
But that declaration was swiftly shot down by Psaki, who said the new government would be considering even stricter measures to fight the spread of the coronavirus.
The entry ban for travellers from Europe who are not US citizens or permanent residents has been in place since mid-March, and those from Brazil have been prevented from arriving in the USA since May. Chinese and Iranian citizens have been blocked from entering the country since January and February, respectively. Those restrictions also remain in place.
The pandemic-prompted rules have reduced international passenger air traffic to a fraction of what it had been months earlier. During the course of 2020, some airlines said they had cut international capacity to as little as 10% of what it had been in 2019. That slump in demand is expected to continue into the first quarter of 2021.
Meantime, the longest peaceful land border in the world, between the USA and Canada, has been effectively sealed to non-essential travel since March. The frontier's closure was repeatedly extended and is now scheduled to remain until at least 21 February.
Earlier this month, the government imposed a new rule that requires inbound international air travellers to provide a negative coronavirus test result that is less than 72h old before entering the country. Airlines must ensure that each passenger has either paper or electronic proof of the negative result prior to boarding aircraft bound for the USA. That order, confirmed by the new administration, is set to go into effect at midnight on 26 January.
For months, airlines have called for a testing requirement that would better protect crews and other passengers, at least until a vaccine is readily available and a wide swath of the population is inoculated.