Story corrected to note that President Biden had not, as of 20 January, signed the order, but intended to do so imminently.
The new US administration of President Joe Biden will require face coverings be worn on flights in a more rigorous attempt to contain exploding coronavirus case counts across the country, according to reports.
On 20 January, Biden signed an executive order called the "100 Days Masking Challenge," which requires face masks to be worn on all federal property, including national parks. It was one of his first official acts after his inauguration earlier in the day.
He reportedly will expand that mandate to encompass interstate travel on public transportation by air, land or sea.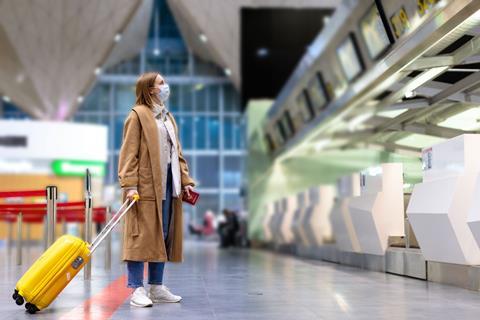 In addition, he is asking state and local leaders as well as business executives to implement mask-wearing in their areas of responsibility.
Airlines have been clamouring for such a federal mandate for months, saying it would add weight and enforcement to the mask requirement that US airlines have already implemented.
Pilots' union Air Line Pilots' Association, International (ALPA) says on 20 January that it supports the president's move. "Voluntary implementation leaves too much risk of Covid-19 exposure for frontline aviation workers," the organisation says on its Twitter feed.
While most air travellers comply with mask rules, US airlines have had to ban hundreds of passengers for various unruly behaviour that includes refusal to wear face coverings since the coronavirus pandemic's initial lockdowns in March 2020.
Last week, the FAA said that it had seen "a disturbing increase" in disruptions to flights in the past weeks. FAA Administrator Steve Dickson signed an order, in effect through 30 March, enforcing a more stringent policy against passengers who create a disturbance on aircraft that could lead to a safety hazard for aircraft, crew or other customers.