Aircraft lessor Aviation Capital Group has firmed its tenative commitment for 20 Airbus A220s, while Kuwaiti low-cost carrier Jazeera Airways has finalised its order for 28 A320neo-family aircraft.
The contracts, announced by the manufacturer on 14 February, firm initial commitments first disclosed late last year.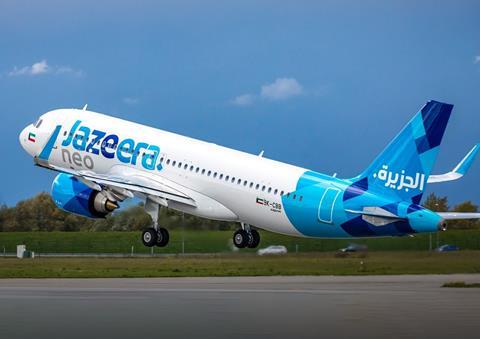 Existing Airbus operator Jazeera tentatively signed for 20 A320neos and eight A321neos at the end of November. Cirium fleets data shows Jazeera has nine A320neos, alongside eight A320s.
Jazeera Airways chief executive Rohit Ramachandran says: "By taking both A320neo and A321neo versions we will have great flexibility to extend our network to medium and longer haul destinations from Kuwait, offering passengers more choice to travel and enjoy popular destinations as much as underserved ones."
ACG's preliminary commitment for 20 A220s emerged at the end of December, at the same time as the lessor placed a firm order for 40 A320neo family aircraft.