Qantas has signed an agreement with Airbus for a series of modifications and upgrades to its Airbus A321 passenger-to-freighter aircraft.
The contract, signed at the Singapore Airshow, covers the airline's fleet of three A321P2Fs, says Airbus.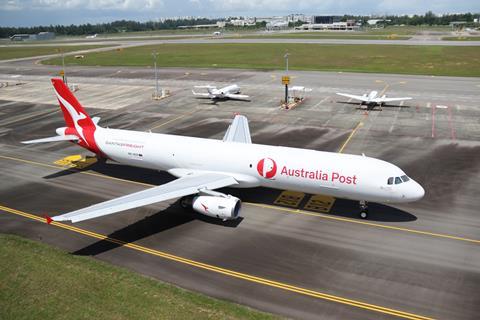 The modifications include an upgrade to LCD cockpit displays, weather radar, on-board flight data management, as well as ETOPS 120 capability. In addition, Qantas has signed for an airframe life enhancement programme.
"To facilitate the upgrade, Airbus will provide Service Bulletins and engineering support, as well as updating the aircraft's technical documentation," says the airframer.
Qantas became the world's first operator of the converted freighter in 2020 and operates the A321P2F on behalf of Australia Post.