Rolls-Royce plans to hire at least 280 more workers in Singapore over the next two years or so, as it projects near-term growth, particularly in the services sector.
The figure — which also accounts for new hires at engine MRO joint venture Singapore Aero Engine Services (SAESL) — comprises 150 new employees, as well as 130 trainees.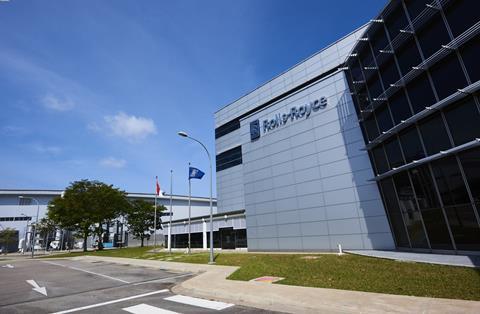 At a media briefing on 8 February, Rolls-Royce president of South-east Asia, Pacific and South Korea Bicky Bhangu says a majority of the new hires — at around 80% — will go into SAESL, a joint venture between the enginemaker and SIA Engineering.
The remaining 20% are likely to be deployed at its fan blade manufacturing facility at Singapore's Seletar Aerospace Park.
The expansion of manpower in Singapore, a regional hub for R-R, comes as the company "sees anticipated growth" in MRO, as international borders restrictions ease gradually and airlines begin to restore capacity.
While manufacturing "has sort of flatlined" amid the pandemic, Bhangu says the enginemaker is confident that "growth [is] coming later on".
He adds: "For fan blade manufacturing, we are not labour intensive, we are skills intensive. We are capital intensive. We have put a huge amount of investment in our processes and equipment and digitalisation so that we can ramp up with skilled headcount."
The Seletar facility is R-R's sole fan blade manufacturing unit outside of the UK and produces around 6,600 fan blades annually, including the Trent 1000, 7000, as well as XWB engine families.
R-R's plans to hire more workers follows similar announcements made by other aerospace players in Singapore.
GE Aviation in November disclosed plans to hire more than 300 workers in 2022, while ST engineering is reported to be hiring up to 200 more workers in its commercial aerospace unit.
The Singapore government has also projected aerospace companies to be hiring for more than 1,000 positions through 2023, as the sector emerges from the coronavirus pandemic.