ST Engineering Aerospace has announced plans to boost its MRO capabilities for the CFM International Leap-1B turbofan.
The company says it has already set up quick-turn services for the engine at its local facility, and will expand this to a full MRO capability by the end of 2023.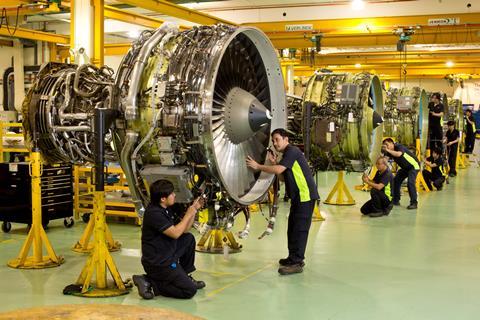 "ST Engineering has a longstanding relationship with CFM as a licensed service centre for its CFM56-5B and -7B engines," says ST Engineering's commercial aerospace president Jeffrey Lam.
"The capability set-up for the LEAP-1B engine starting with quick-turn services builds on that relationship and expands our MRO offerings to better support customers' fleet using CFM engines."
The Leap-1B is the exclusive powerplant for the Boeing 737 Max. Cirium fleets data indicates that there are 24 737 Max aircraft in the fleets of Southeast Asian carriers, and 576 firm orders.