Air Arabia posted a record profit for 2022 as strong demand and expansion into new markets helped the low-cost operator surpass pre-pandemic passenger levels.
The pan-Arabian airline group more than doubled its profit to reach Dhs1.2 billion ($327 million) last year, beating the roughly Dhs1 billion profit it made in 2019. Its fourth-quarter profit of Dhs356 million was down a quarter against the same period in 2021.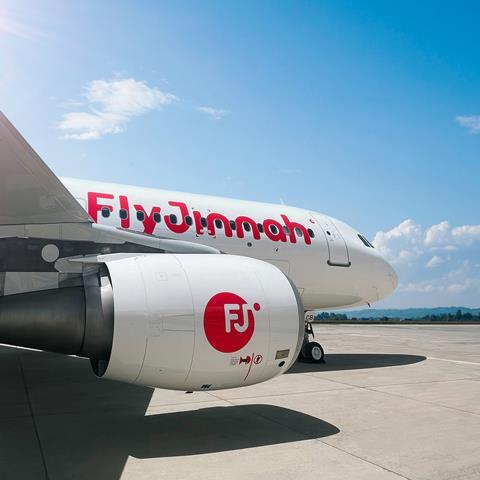 Revenue climbed 65% on 2021 to reach Dhs5.2 billion, again outstripping pre-crisis highs. The strong financial performance was driving by a near doubling in passenger numbers compared to 2021. Air Arabia's passenger volumes climbed from 6.8 million to 12.8 million last year, at a load factor of 80%.
Air Arabia chairman Sheikh Abdullah Bin Mohammad Al Thani says: "The remarkable operational and financial performance reflect the carrier's robust business model, its management team, as well as its discerning growth strategy. Although the year 2022 continued be challenging, the aviation industry has begun returning to normality as airlines and airports worldwide witnessed faster recovery following the drop in demand cause by the pandemic".
"Air Arabia Group maintained its robust growth in 2022 by increasing its fleet size and adding new routes across its global network while launching the operations of its latest joint venture airlines in Armenia and Pakistan."
Air Arabia, which took delivery of 10 Airbus narrowbodies in 2022 to end the year with 68 jets, launched its Armenian joint venture Fly Arna in June. It followed this by starting operations with a Pakistan unit Fly Jinnah in October. It is also in the process of launching a Khartoum-based unit, Air Arabia Sudan.
"While airlines continue navigating various challenges this year, we are confident of the fundamentals of the aviation sector and the underlying demand for affordable air travel," says Al Thani.