Air Arabia made a net loss of Dh44 million ($12 million) on revenues down 80% in the third quarter, a period in which the low-cost carrier was able to resume services after the initial pandemic lockdown.
The group carried 665,500 passengers in the three months to end-September across its five hubs – which now include Abu Dhabi after its joint venture carrier with Etihad Airways launched in July – sharply down on the 3.4 million passengers carried in the same period last year.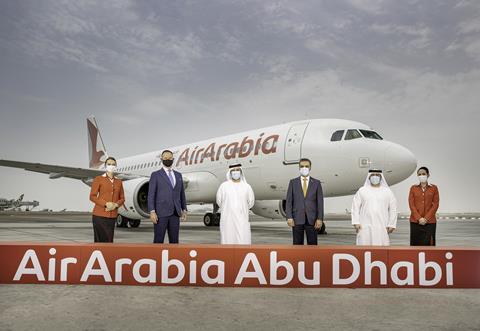 The group is operating around 40 routes across its network at present due to travel restrictions.
Reduced passenger numbers resulted in an 80% drop in revenues for the quarter, to Dh294 million, while net losses were Dh44 million, compared with a profit of Dh471 million for the same period last year.
Air Arabia chairman Sheikh Abdullah Bin Mohamed Al Thani says: "The early measures taken by the management team to control overall costs while seizing revenue opportunities under current circumstances helped limit net loss.
"The third quarter witnessed the resumption of a limited number of flights in selective markets and we are hopeful that more markets will gradually resume in time. We have also launched operations of Air Arabia Abu Dhabi during this unprecedented time, reflecting the confidence and commitment we have towards the aviation industry in the UAE and the region."
Air Arabia Abu Dhabi launched in July and is serving Alexandria, Cairo and Sohag in Egypt; Chattogram and Dhaka in Bangladesh; Kabul in Afghanistan; and Khartoum in Sudan.
The third-quarter performance took to Dh213 million Air Arabia's total net losses over the first nine months of the pandemic-hit year.
"The year 2020 continues to be a challenging one for the world economy including the aviation sector," says Al Thani. "However, the fundamentals of the industry remain very strong and air travel will continue to play a vital role in economic recovery.
"While at Air Arabia we remain in a strong position to weather the impact of the pandemic, we will continue to gradually resume operations where possible while keeping business continuity as the prime focus."