Air Arabia Group's fleet-expansion plans are unlikely to change as a result of the Covid-19 pandemic – as long as the forecast recovery in air travel demand play outs as expected – largely thanks to Airbus's busy pre-crisis production schedule.
Speaking during an Arabian Travel Market event on 25 May, the group's chief executive Adel Ali said it is was fortunate "by hindsight" that Airbus "could not give us any slots earlier" than 2024 when the carrier placed its 120-aircraft order in 2019.
Announced at that year's Dubai air show, the deal comprised 73 A320neos, 27 A321LRs and 20 A321XLRs.
"Every indication is that the market will fully go back to 2019 levels around 2024," Ali observes, meaning the Sharjah-based low-cost group should be "in the right position to take delivery" of its new jets at that time.
"Fortunately, from that perspective, we did not have to alter our fleet [plans] as a result of Covid," Ali says. "It has worked out for us in our favour."
Air Arabia Group has 52 A320s in its fleet, it says, alongside six leased A321LRs.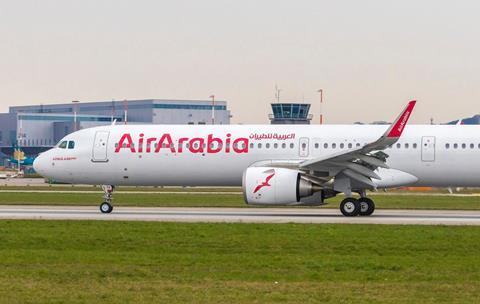 The latter have been useful during the pandemic, Ali explains, "because a lot of airports put restrictions on the number of flights… therefore the [A321LR] gave us additional capacity" and continues to do so today.
He further notes that the extended range of the A321XLRs it has ordered should take Air Arabia to a "few new markets".