Long-standing Air Canada chief executive Calin Rovinescu is to retire in February next year and will be replaced by his deputy and chief financial officer Michael Rousseau.
Rovinescu has led the airline for almost 12 years after rejoining the carrier in 2009. He had until 2004 formerly served as Air Canada's chief restructuring officer during the carrier's reorganisation, and before that as strategy chief.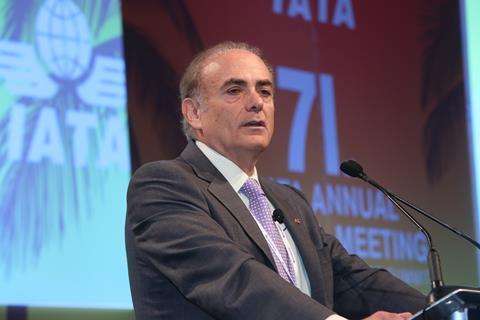 "I have enjoyed a unique and very special relationship with Air Canada and our outstanding people for over three decades, on the front lines of many of the company's defining moments," Rovinescu says.
"More than anything else in my career, I am especially proud of the company's transformation over the last dozen years during which we built Air Canada into one of the world's leading carriers and a global champion for Canada, winning international customer and employee awards," he says.
"While Covid-19 has decimated the global airline industry, fortunately we entered the pandemic much healthier than almost any other airline in the world as a result of our strong balance sheet, track record and engaged workforce. Our Covid-19 Mitigation and Recovery Plan is now nearly complete and the remaining steps will be put in place prior to year-end.
"Mike Rousseau has been a key member of our leadership team since the beginning of our transformation, as well as an invaluable partner and sounding board for me on virtually all aspects of our journey over the last 12 years - and especially the last two as our deputy CEO," he says.
Rousseau has served as the Air Canada's chief financial officer since 2007 and also became deputy chief executive at the end of 2018. Prior to joining Air Canada, Rousseau was president of Canadian retail firm Hudson's Bay Company.