Air Canada will require all employees be fully vaccinated against the coronavirus by 30 October.
The Montreal-based carrier says on 25 August that the policy will be a "condition of employment" at the airline, and "testing will not be offered as an alternative".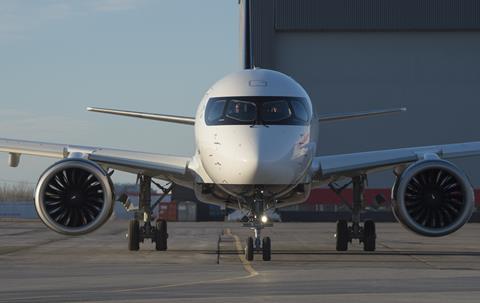 "The decision to require all employees of Air Canada mainline, Air Canada Rouge and Air Canada Vacations to be fully vaccinated and report their vaccination status is another initiative to ensure the safety and well-being of all employees and customers," the airline says.
While there will be exceptions for those unable to be vaccinated for medical reasons, the company says failure to comply will result in unpaid leave or permanent separation.
Earlier in the day, Delta Air Lines said it will not require compulsory vaccination of its workforce, but that participants of its health insurance plan who chose not to get the jab will be required to pay an additional $200 monthly to cover the cost incurred by unvaccinated employees who require hospitalization due to the virus.
"The average hospital stay for Covid-19 has cost Delta $50,000 per person," chief executive Ed Bastian told employees in a note. "This surcharge will be necessary to address the financial risk the decision to not vaccinate is creating for our company."
Canadian regional carrier Porter Airlines said earlier this month it will also ask employees to return to work fully vaccinated when the company resumes operations in early September after an 18-month pause. Those who choose to remain unvaccinated will be subject to regular testing.
Like Air Canada, Chicago-based United Airlines also introduced a vaccine mandate for all employees, with the alternative being termination. Frontier Airlines and Hawaiian Airlines have announced vaccine requirements, but also offer a testing alternative.
Internationally, Australia's Qantas and Swiss are both requiring employees be fully vaccinated.
The federal government of Canada recently mandated that airline crews and passengers must be vaccinated by the end of October. Air Canada says its new policy is in accord with the federal requirement.