Global air cargo volumes sank more than 6% year on year in November but remain on track to return to 2019 levels by March or April, according to IATA.
The trade group's most recent air cargo report also notes that air cargo revenue remains "exceptionally elevated" due partly to overall reduced cargo capacity. Notably, passenger traffic – and consequently belly-hold capacity – remains down: IATA data shows a 70% year-on-year fall in November.
The raw numbers reveal that air cargo volumes, measured in cargo tonne kilometres (CTK), declined 6.6% in November from the same period last year.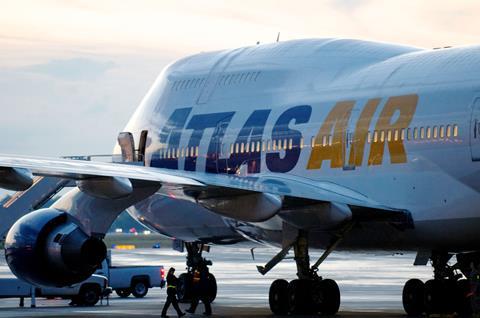 That decline largely reflects November 2020's comparison with what was a particularly strong month in 2019, says the report, released on 7 January.
However, cargo volume actually increased 1.6% in November when adjusted for seasonal variables such as holidays.
"While the pace of the recovery has weakened, current month-on-month gains point to [seasonally adjusted] CTKs returning to 2019 monthly levels around March or April 2021," IATA says.
The report cites rebounding global export orders, record e-commerce shipments and stronger year-on-year retail sales in the USA and China.
North America was the only region where cargo volume increased in November, bumping up 5% year on year. November cargo volumes slipped 2.6% in Africa, 10.6% in the Asia-Pacific region, 13.4% in Europe, 19.2% in Latin America and 2.3% in the Middle East, IATA reports.
It notes that the world's airlines had 20% less cargo capacity in November 2020 than one year earlier.
That figure largely reflects a 53% decline in belly-hold capacity on passenger jets. Capacity on dedicated air freighters increased slightly in November, IATA says.
The combination of pinched capacity and "resilient demand also means that air cargo revenues are currently exceptionally elevated, providing support to airlines at a time when passenger revenues have collapsed", IATA says.
Indeed, North American carriers have been reporting strong cargo results. United Airlines carried 15% less cargo in the third quarter of 2020, but its cargo revenue jumped 50% year on year to $422 million thanks to surging yields.
American Airlines' cargo yields jumped 84% in the third quarter of last year, its financial report shows.