Air France-KLM is still studying long-term partnership options in both Europe and South America to bolster its position in the Latin American market.
The SkyTeam carrier group has a long-standing relationship with Brazilian airline Gol, which has remained outside any global alliance but is now working with Star Alliance member Avianca to create an enlarged airline group through the Abra holding company. Meanwhile, Air France-KLM shareholder and key partner Delta Air Lines now has a joint venture with LATAM Airlines Group.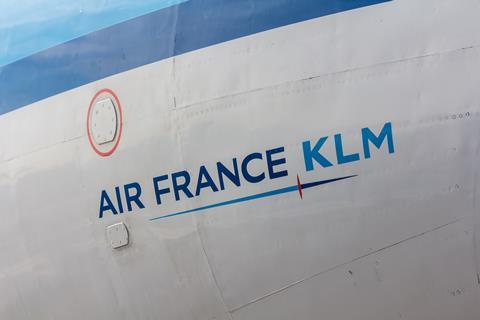 Air France-KLM chief executive Ben Smith, briefing analysts on the firm's first-quarter results today, said the group is still studying the best way forward for its medium- and long-term positioning.
"We are number two operator already between Europe and South America, so we are starting from a high base," he says. "There are options, both in Europe and in South America, as to how we can partner up in a more strategic way to improve our position. So we are still heavily focusing on what we can and can't do."
He describes the "historical" relationship with Gol as "solid". The carriers have a partnership dating back to 2014, which was reaffirmed in 2019. That came even after Delta had linked up with LATAM, including its taking a stake in the South American airline. But that collaboration means any discussions with the latter can "take place in a very different context," says Smith.
On the European side, Smith reiterates potential interest in TAP Air Portugal and its significant presence in the South American market. While still to be formally launched, Portugal is expected to finalise a privatisation process for its national carrier this summer.
"As I mentioned before, we do find it a very interesting opportunity," Smith says. "If it is put in a format that we think is interesting, then we plan to participate in that process.
"TAP has a very strong position geographically as the southern most point in Europe. Towards South America, they have a very strong network to Brazil with 11 cities online out of Lisbon. So it's very interesting and could be potentially actually accretive to our bottom-line performance.
"However we are not going to enter any type of M&A that puts risk to the 7-8% margin we have committed to in the next two to three years," Smith adds. "So if we believe that it fits within our risk profile, we will put as much effort as we can into it, but keeping in mind that that margin is much more important to us."