Struggling Air Mauritius has entered voluntary administration after the board resolved that with the coronavirus grounding it would not be able to meet its financial obligations in the foreseeable future.
Air Mauritius had already embarked on a transformation programme in January this year under which it was reviewing its business model in a bid to secure sustainability.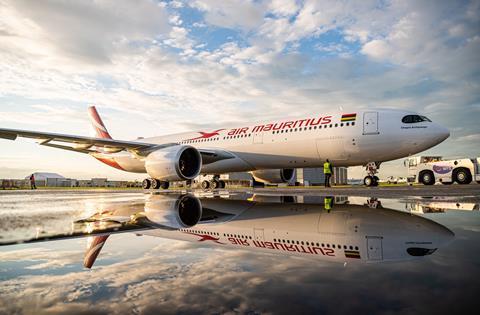 In a company statement the airline's board of directors state that while "substantial progress" was made in developing its action plan, the closure of borders and halting of air services because of the coronavirus has led to a "complete erosion of the company's revenue base". Air Mauritius was forced to suspend flights at the start of April because of the coronavirus restrictions.
"There is uncertainty as to when international air traffic will resume and all indications tend to show that normal activities will not pick up until late 2020," the airline says.
"In these circumstances, it is expected that the company will not be able to meet its financial obligations in the foreseeable future. The board therefore took the decision to put the company under voluntary administration in order to safeguard the interests of the company and that of all its stakeholders."
Administrators from Grant Thornton have been appointed.
Despite an improved performance for the three months ending December 2019 which helped reduces losses, Air Mauritius was still posted a net loss of €14.9 million ($16.2 million) at the nine-month stage in its most recent financial results. Even before the coronavirus impact, the airline had flagged challenges around "fierce competition" as well as currency and fuel price volatility. It was against this backdrop the carrier was developing its new economic model, which it had hoped to implement in April.
Air Mauritius took delivery of its first Airbus A330-900 last year, of which it operates two of the type along with A350s, A340 and older A330 widebodies, as well as a pair of Airbus narrowbodies and three ATR turboprops, Cirium fleet data show.