Air New Zealand has appointed its former senior executive Richard Thomson as its next chief financial officer.
Thomson has held the same position at Metlifecare, a New Zealand provider of retirement homes, for the past three years. Before that, he worked at Air New Zealand between 2004 and 2017 "holding a series of senior commercial and finance roles", the airline says in a 12 November announcement.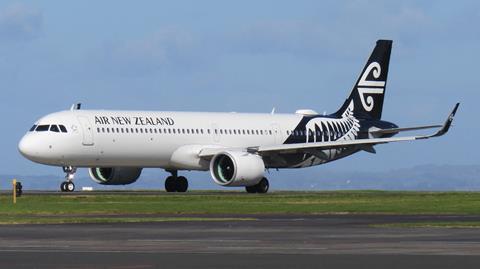 "His understanding of the domestic and international aviation markets will be critical as we seize upon the opportunities that will emerge when borders begin to reopen," states chief executive officer Greg Foran.
Air New Zealand expects Thomson to start his new role in early 2021, "once he has completed his contractual obligations with Metlifecare".
The airline's current chief financial officer, Jeff McDowall, will "undertake a structured transition" with Thomson, Air New Zealand says. As previously announced, McDowall will leave the airline after the completion of its equity raise in the first half of next year.