Air New Zealand has announced a four-year infrastructure investment that is expected to reduce costs in the long term, with all Auckland-based employees consolidated at its Auckland airport hub.
The investment - expected to reduce property costs in the longer term - will also involve the construction of a new maintenance hangar the airport.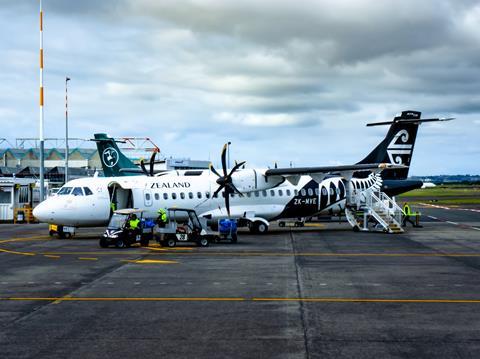 The Star Alliance carrier on 27 April says it approved in-principle "a project to centralise its Auckland workforce at a refurbished airport campus", with all city-based employees moving to the airport in 2024.
The airline states: "Moving the city office to the airport will consolidate office space, significantly reducing the airline's property footprint, and reducing costs by 20% over 15 years."
Airline chief Greg Foran justifies the move as part of a long-term strategy "to unleash the airline's full potential".
"We've spent the last two years looking at how we can set ourselves up for success as we revive our airline. We know we work best when we work together, and we have plenty of underutilised space at the airport campus to make that happen," says Foran.
The carrier will also build a new 10,000 sqm (108,000 sqft) hangar in Auckland, with construction to commence this year. Plans to expand its hangar space were first announced in 2019.
When completed, the hangar will be able to house one Boeing 787 alongside two Airbus A320s for MRO works.