Transat AT, the parent company of Canadian airline Air Transat, reports stronger third-quarter financial results compared with the pandemic-stunted figures of last year but still operated at a loss during the three-month period.
The Montreal-based holiday specialist operated for only two days during the third quarter of 2021 as Canada's strict coronavirus-related travel restrictions resulted in a complete shutdown, Annick Guerard, chief executive of Air Transat, said during an 8 September report on the company's fiscal third-quarter earnings.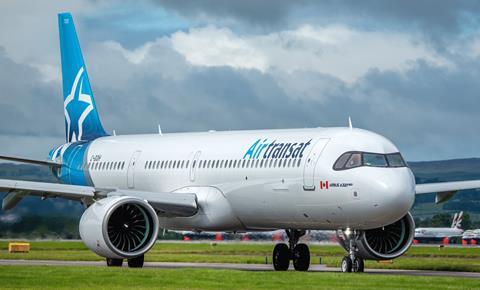 Revenue for the three month-period ending on 31 July was C$508 million ($387 million), up significantly from C$13 million during the fiscal third quarter of 2021 — a reflection of the Canadian airline industry's broader restart. But that figure is only 73% of third-quarter revenue in 2019, the last year unaffected by the pandemic.
Overall, the company posted a loss of C$106 million in the fiscal third quarter of 2022, compared with C$138 million last year. High fuel prices "greatly dampen the improvement in our performance," the company says, but were mitigated somewhat by higher ticket prices.
Fuel prices dropped as the quarter progressed, and the airline posted a profit for July – the company's first profitable month in two years, Transat says. The airline declined to provide specific financial figures for the month, however.
"We are confident that the worst is now behind us," Guerard says.
Looking ahead, the company says bookings through the rest of the summer and upcoming winter months are "significant". Fiscal third-quarter capacity was 82% of the same period in pre-pandemic 2019, but the airline anticipates fourth-quarter capacity reaching 92% of 2019 levels.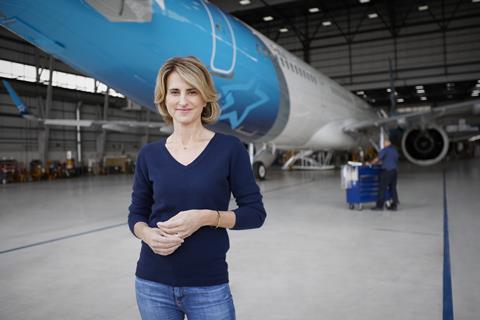 "Our customers have clearly decided to travel again," Guerard says. "After two years of deprivation, we believe that travel has become a necessity rather than a discretionary expense. The need to get away and reconnect with the world has become essential.
"Of course, we remain cautious given the uncertainty surrounding the economy," she adds.
Air Transat continues pursuing a fleet renewal that includes the recent delivery of two medium-range Airbus A321s and the anticipated delivery of five more in 2023 and 2024. The airline also recently placed long-term lease orders for four long-range A321XLRs that will be delivered within several years.