Malaysia's AirAsia Group has secured a MYR300 million ($72 million) loan from the Sabah Development Bank, mainly to enhance its logistics network within the state.
"This loan is in line with AirAsia's pivot into the digital business. The main purpose of the loan is to enhance logistics in Sabah by increasing its supply chain and connectivity, creating over 100,000 new jobs in the process," the group said in a 23 October disclosure to Bursa Malaysia.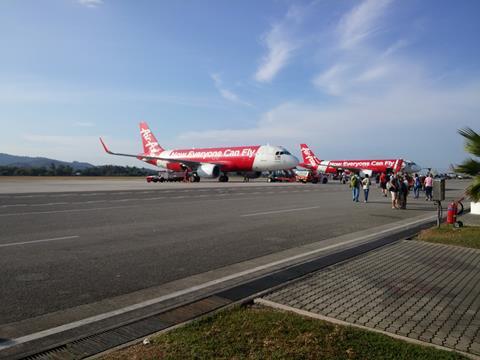 It adds: "The company wishes to clarify that this loan is not backed by a government guarantee."
The loan, part of AirAsia Group's fundraising exercise, has been approved and disbursed.
As agreed by the parties to the loan, MYR110 million will be to part-finance a project to turn Kota Kinabalu International airport into an international airhub for AirAsia's operations.
Kota Kinabalu is the state capital of Sabah. The rest of the loan will fund development projects undertaken by other AirAsia entities.
The group will utilise MYR170 million to establish and operate OURFARM, its digital food supply chain and cold chain facilities in Sabah.
It will channel MYR10 million into enhancing the e-commerce platforms and marketability of Sabah products, and MYR10 million to further promote Sabah tourism on its digital platform, airasia.com.