AirAsia Group has secured a government-backed loan of up to MYR500 million ($120 million), which it says will mainly go towards staff costs and "key operating expenses" such as aircraft maintenance.
State-owned insurer Danajamin Nasional will guarantee 80% of the loan amount under the Danajamin Prihatin Guarantee Scheme, which forms part of the Malaysian government's economic stimulus package for the coronavirus pandemic.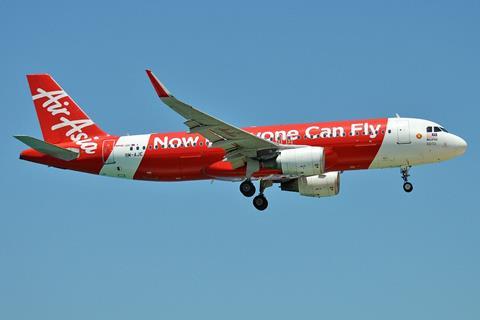 AirAsia Group says the funds from the loan — approved as a club facility — will be channelled for "working capital purposes", as it gears up for an eventual recovery in travel demand.
Group executive chairman Kamarudin Meranun says the state approval is a "strong endorsement of AirAsia Group's ability to recover fast".
"[It] provides a welcome boost to our overall fundraising strategy as we prepare to return to the skies in all of our key markets," he adds.
Kamarudin echoed comments made by AirAsia leadership that the group will "rebound strongly in the near future" as countries that make up its key markets begin opening up interstate and international borders.
AirAsia Group in September said it had sufficient liquidity for the rest of the year through 2022. Group chief Tony Fernandes said the group has proposed a renouncable rights issue of up to MYR1 billion, expected to be finalised by the end of the year, and subject to regulatory approval.