Malaysia's AirAsia Group is looking to raise up to MYR2.5 billion ($600 million) before the end of the year.
The company confirms to Cirium that it is talking to private equity, strategic partners, as well as both local and foreign conglomerates. It plans to raise up to MYR1.5 billion from bank loans and an additional MYR1 billion from investors.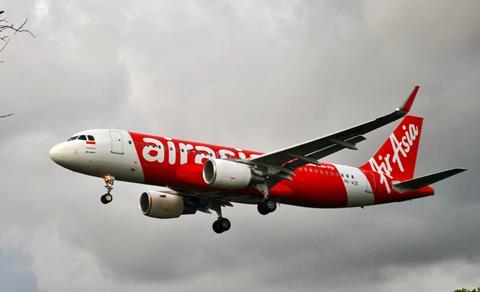 It did not immediately comment on the debt and equity split of the fundraising.
Back on 4 June, the company said in a Bursa Malaysia filing that it had received proposals from "a number of" investment bankers, lenders and potential investors to provide it with capital to help it "weather the storm caused by the Covid-19 pandemic". It added that it was evaluating the proposals and could "soon" reach a decision about the "final form" and the amount to be raised.
The group's chief executive Tony Fernandes provided more details the following month, saying that his company was talking to various parties to raise capital and was seeking more than MYR1 billion in debt funding.
AirAsia Group tells Cirium on 8 September that it is evaluating its Japanese operations at AirAsia Japan and would make a decision very soon. It does not rule out exiting that market, likewise India, where it has a major shareholding in AirAsia India.
According to Cirium data, AirAsia Japan launched revenue services on 29 October 2017 with a flight from its main base in Nagoya Chubu Centrair International airport to Sapporo. It operates just three leased Airbus A320s.
At the end of last month, AirAsia said it had provided financial assistance totalling $6.27 million to AirAsia Japan during the second quarter.