Amazon Air has taken a $132 million stake in lessor and cargo aircraft operator Air Transport Services Group (ATSG).
Amazon is exercising warrants that it has held since 2016 and 2018 to acquire 13.5 million shares in the cargo airline, paying $9.73 per share, ATSG says in a filing with the Securities and Exchange Commission (SEC) on 8 March.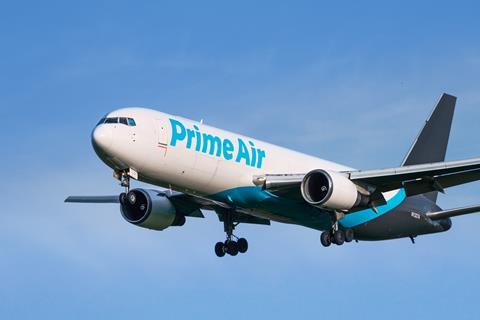 Amazon also purchased 865,548 shares of Ohio-based ATSG common stock, the company says in the same SEC filing.
The global e-commerce giant relies on ATSG and cargo competitor Atlas Air to transport packages.
In January, ATSG had said it was buying two 767-300ER aircraft from Air Canada in order to convert them to freighters, and then releasing them back to the Montreal-based carrier.
Also in January, Amazon Air had said it purchased 11 767-300ER aircraft from WestJet and Delta Air Lines, growing its own fleet as the shortage of cargo capacity during the coronavirus pandemic increased opportunities to generate revenue from air freight.