American Airlines' Robert Isom has taken over the chief executive role from Doug Parker, who retired on 31 March, marking the end of a 36-year airline career.
As part of the management change at the Fort Worth-based carrier, Parker, 60, retains his role as chair of American's board of directors, and Isom, 58, joins the board.
Late last year, Parker told employees the management transition was the "result of a thoughtful and well-planned multi-year process overseen by our board" that dates back to 2016, when American hired Isom as president.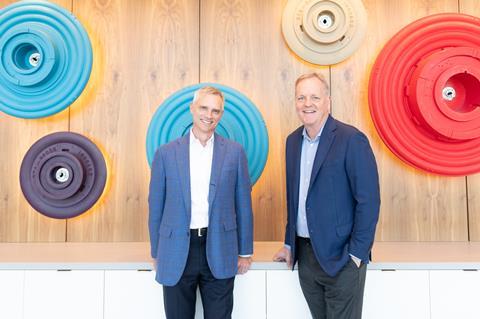 Isom began his career at consumer products company Procter & Gamble but has since worked at several airlines including America West and Northwest Airlines. He became chief restructuring officer at GMAC followed by executive vice-president and chief operating officer roles at US Airways, which combined with America West in 2005.
Parker began his career in American's finance department in 1986, then worked at Northwest from 1991 to 1995, holding positions including vice-president of financial planning and analysis, and assistant treasurer. He became America West's CEO in September 2001, orchestrating its merger with US Airways. The resulting company, still led by Parker, retained the US Airways name. Parker led US Airways through its merger with American in 2013.
Isom in December named his management team for the post-Parker era.
Chief financial officer Derek Kerr takes on the additional role of vice-chair, overseeing corporate financial functions, risk and corporate development, while Steve Johnson, executive vice-president of corporate affairs, takes on a "new strategic advisory role" for the leadership team and the board, focused on strategy development, corporate governance, "economics and competition issues" and social, environmental and governance issues.
Cole Brown, senior vice-president and chief people officer, Ron DeFeo, senior vice-president and chief communications officer, and Maya Leibman, chief information officer, remain in their roles, while a host of new executives will report directly to Isom. Those include Priya Aiyar, chief legal officer, Nate Gatten, chief government affairs officer, Vasu Raja, chief commercial officer, and David Seymour, chief operating officer.
American's CEO transition comes as the carrier works to recover from the pandemic-driven downturn and to head off a US government challenge to its partnership in the Northeast USA with JetBlue Airways. The airline is fighting a lawsuit filed in federal court by the US Department of Justice, which alleges that the partnership is detrimental to competition.