American Airlines has firmed its planned $200 million investment in Gol, under which it is taking a 5.2% stake in the Brazilian budget carrier.
The US airline in September outlined its intention to deepen its co-operation with codeshare partner Gol by taking the stake in the airline.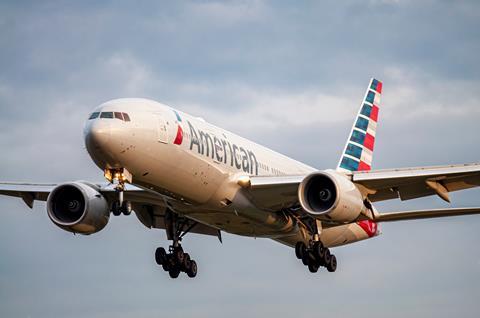 Oneworld carrier American had previously had a long-term co-operation in the region with its alliance partner LATAM Airlines. However, a planned joint venture was blocked by local competition regulators and LATAM instead struck a separate joint venture and investment partnership with US carrier Delta Air Lines.
SkyTeam member Delta, which had itself developed a partnership with Gol to strengthen its connections in Brazil, subsequently sold its minority stake in the Brazilian carrier in late 2019 after its investment in LATAM. A few months later American began its own codeshare with Gol, which remains outside the three major global alliances.
The closing of American's equity investment is subject to certain conditions, including government and regulatory approvals and other customary conditions.